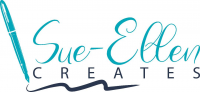 Sue-Ellen P. Simitian
I am a professional freelance writer who aims to use my creativity to increase readership for publishers and boost sales for business owners. I have a MS in Counseling from Johns Hopkins University and am a former School Counselor. The written word has been my favorite form of expression for most of my life. I enjoy writing about what i love - home, family, pets, education, nature, and gardening. When I am not behind my desk at home, I am exploring historic towns or enjoying the beauty of the mountains with my family.
Get in touch with me if you are interested in hiring me to assist you with achieving your short-term or long-term goals!
Skills Research, SEO, Conversion, Proofreading, Concision, Engagement, Collaboration
Location Baltimore, MD
Contact